HARDOX WEARPARTS CENTER, 20th khoroo, Bayangol district, Ulaanbaatar, Mongolia, phone: +976 75058888; +976 99041939
HARD, TOUGH AND SMART SOLUTION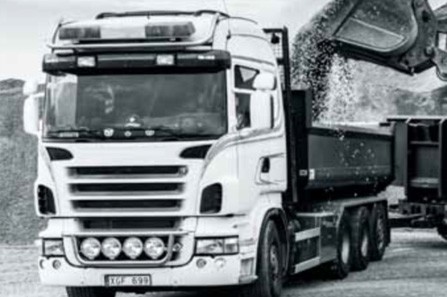 Truck bodies
A Hardox truck body is lighter and more durable due to its combination of hardness and toughness. Hardox allows for a design with a minimum of reinforcing beams on the outside. Lower air resistance and more load-carrying capacity give better transport economy
Tipper bodies
Hardox is perfect for the variety of equipment used in quarrying, mining and other applications involving the moving of rocks and earth. Hardox lets you design low weight bodies with the wear-resistant qualities of much heavier structures.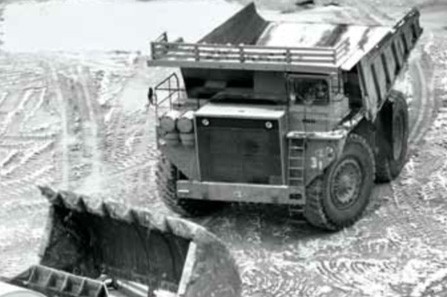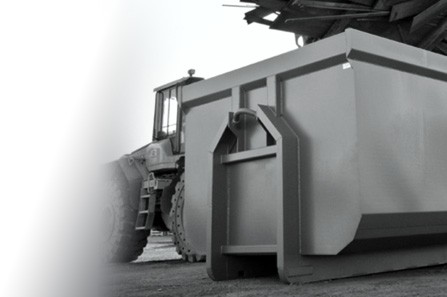 Containers
Containers made of Hardox are lighter, stronger and will last longer. Hardox containers also give a wider field of applications. Wood chips one day, demolition rubble the next—a Hardox container will handle the toughest of loads and still return in good shape at the end of the day.
Buckets
Hardox wear steel has unique properties for excavator buckets. Hardox combines extreme hardness and toughness with excellent welding and machining properties. The bucket will last longer, it will keep its original shape and the wear parts will be easy to change.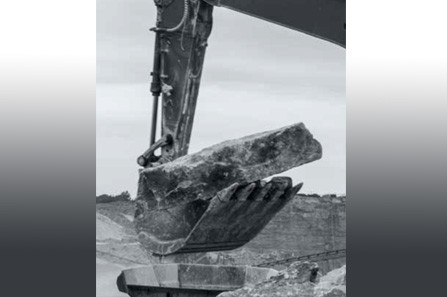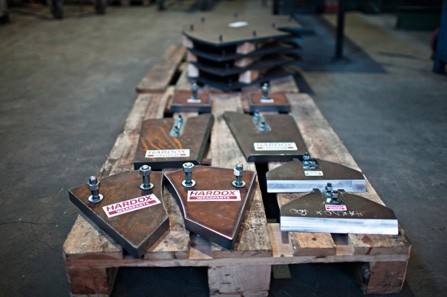 Detail preperation
You can order new wear parts made of Hardox® wear plate based on your drawings and instructions. You can also select from a wide range of other replacement parts for your equipment. And you have access to tried-and tested services for cost-saving pro-active maintenance and repair strategies.
On call based service
What do we mean by calling it a one stop wear shop? Simply that Hardox Wearparts® is the place to go for all your wear-related needs.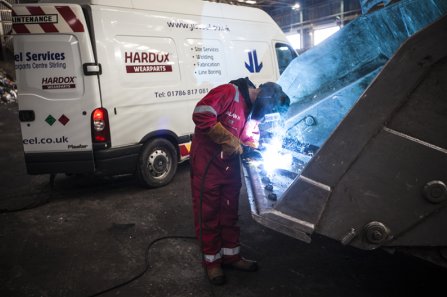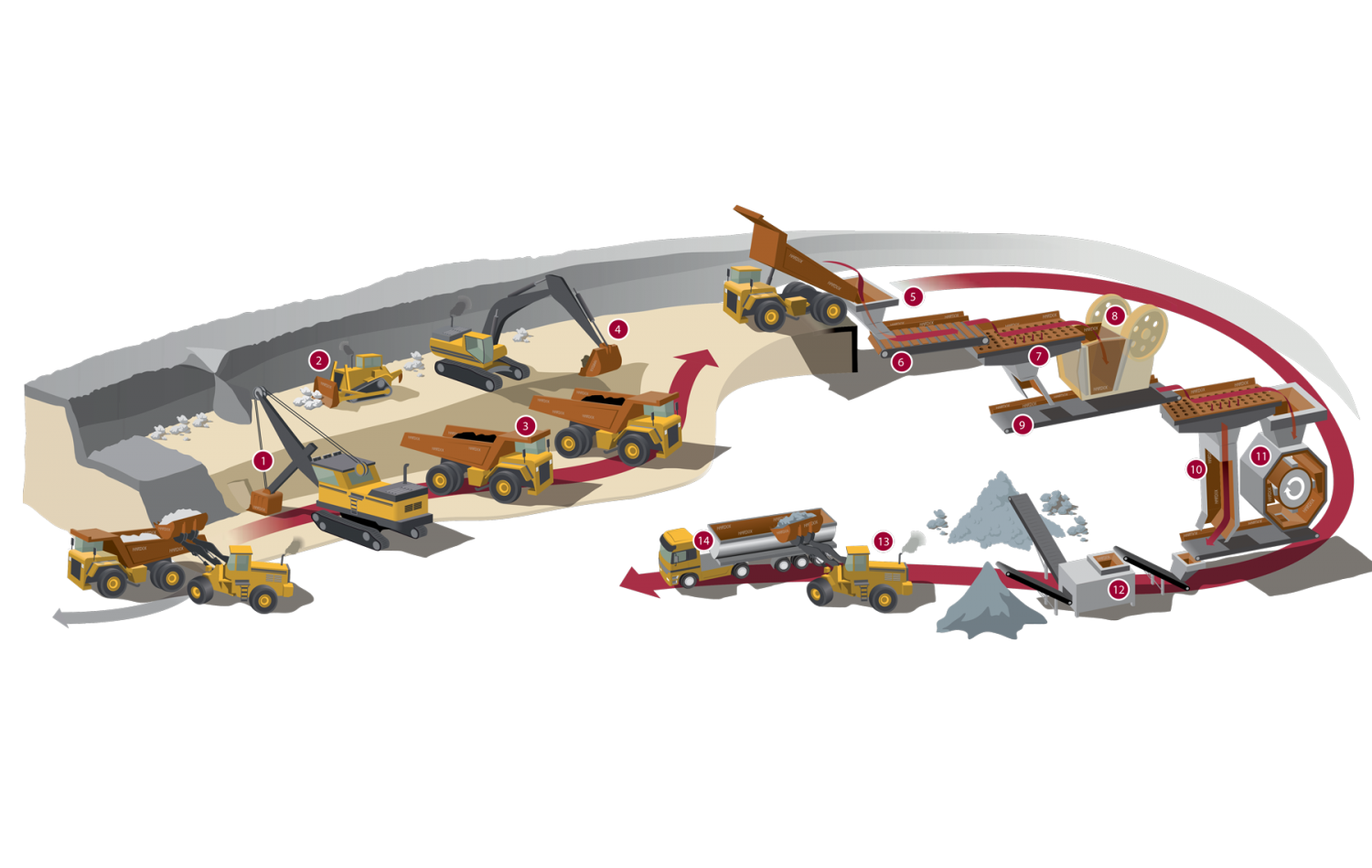 QUARRYING AND OPEN-PIT MINING
Quarrying and open-pit mining operations deliver some of the world's toughest wear challenges. Throughout the whole production flow, Hardox® wear plate's superior wear resistance translates to extended service life between repairs or replacement of parts.
Shovel
Bulldozer
Dump truck
Excavator
Dump pocket
Feeder
Screener

Jaw crusher
Conveyor
Transfer chute
Hammer crusher
Final screening
Loader
Tipper
UNDERGROUND MINING
Hardox® wear plate is a reliable and flexible solution for underground mining operations. Its outstanding weldability and workshop-friendly properties make it easy to perform on-site repairs, often inside the mine without having to bring the equipment to the surface. This keeps production up and maintenance costs down.
Front loader
Dump truck
Buff er bin
Rail road car
Discharge site
Transfer chute

Feeder
Screener
Crusher
Conveyor
Measuring bin
Skip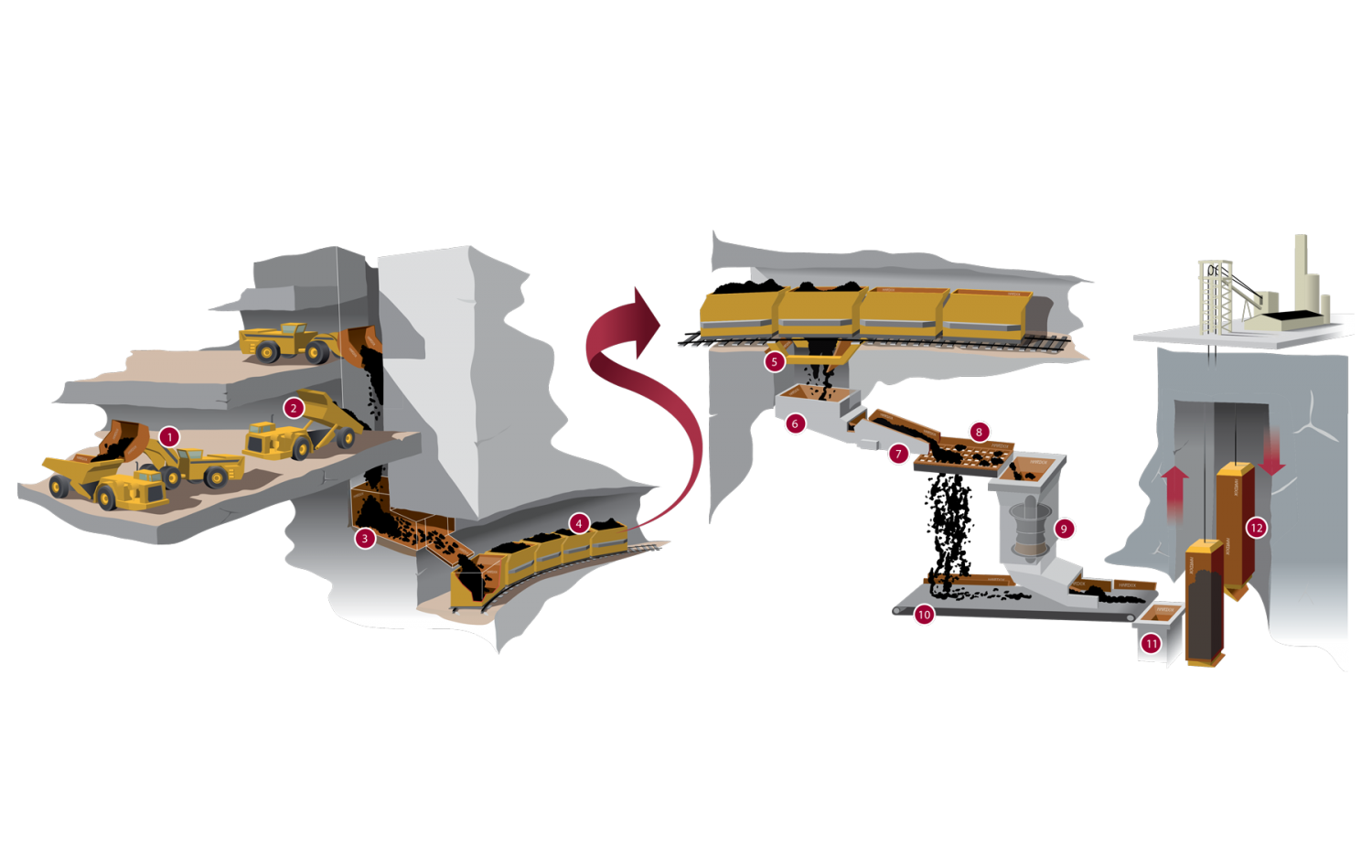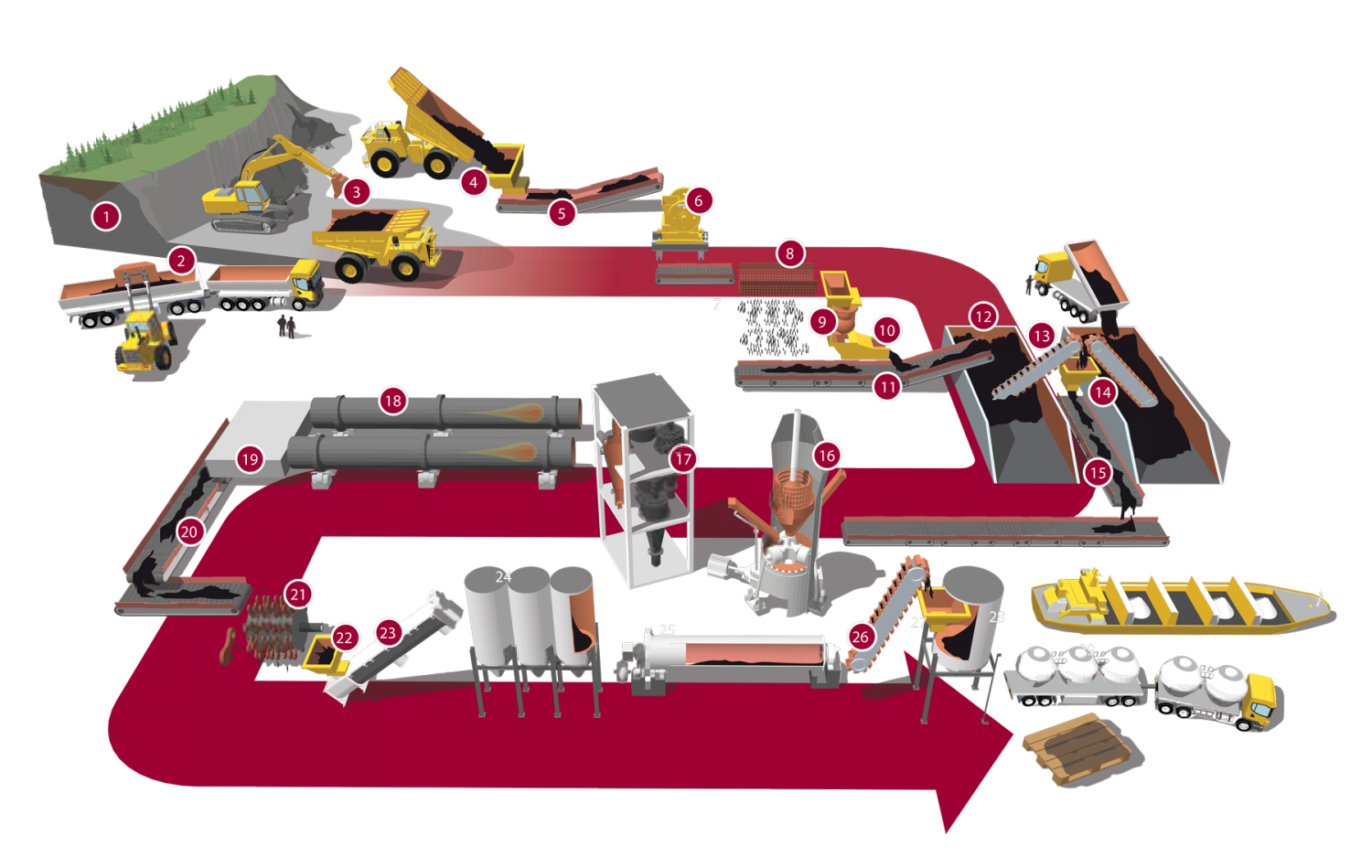 CEMENT PRODUCTION
The cement production process finds use for Hardox® wear plate all the way from the limestone quarry to loading and transporting the final product. The abrasive applications include excavating, crushing, screening and grinding the stone.
Open pit
Loader and tipper
Excavator and dump truck
Hopper
Conveyor belt
Jaw crusher
Rubber conveyor belt
Crusher screen
Cone crusher
Chute
Conveyor belt
Storage bins
Elevator buckets
Hopper
Conveyor belt

Raw mill
Preheating in cyclones
Rotary kiln
Clinker cooler
Conveyor belt
Hammer crusher
Hopper
Screw conveyor
Silos
Ball mill
Elevator bucket
Hopper
Silo
Transport of finished product
Concrete transit mixer
Concrete pump truck
RECYCLING
Recycling processes, such as the fragmentizing of waste, places enormous demands on equipment. In order to stay productive and competitive it is vital to use materials that withstand the abuse. Hardox® wear plate is the solution. Developed specifically for tough demands, Hardox® wear plate allows recyclers and recycling equipment manufacturers to cut costs, improve service life, and optimize production.
Garbage truck
Liner plates
Grapples
Prismatic knives
Granulator knives

Hammer mills
Shredders
Sieves/screens
Conveyor belt
Containers